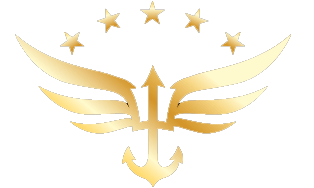 Advisory Board
It is truly our honor to introduce you to our Advisory Board. These outstanding members of the military community are trusted friends and advisors who provide valuable assistance, advice, and expertise to Heart of Valor. Their individual backgrounds and collective leadership experiences, are an immeasurable asset to our organization.
These individuals are in no way, shape, form, or fashion legally affiliated with Heart of Valor Inc. and are absolutely free of any liability affiliated with Heart of Valor Inc.
Julie Reese, DBH, LCSW, BHP
As a Doctor of Behavioral Health (DBH) and a Licensed Clinical Social Worker (LCSW), Dr. Reese has provided psychological health and clinical support to families for over 25 years. Currently, she is the Director of Psychological Health (DPH) for the 944th Fighter Wing, which includes the psychological oversight of six different units/squadrons on Air Force bases across the U.S. In her role as a DPH, she provides psychological support, training, counseling, research and trending, and consultation to Commanders, Airmen and their families. She also collaborates with the 56th Medical Group to provide psychological support for pediatrics, as well as clinical services at the mental health clinic for their members. In 2017, Dr. Reese received the "Outstanding Civilian of the Year Award" for the 944th FW Unit level and in 2018 for the 944th Fighter Wing.
With a focus on program development and enhancement, along with collaboration, Dr. Reese oversees various areas of critical behavioral health programs that provide the necessary support for Airmen and their families. For more than two decades, she has focused on enhancing brain development impacted by trauma through individual, sibling, couples and family psychotherapy. She functions within an integrated behavioral health framework, and utilizes solution focused strategies to ensure crisis stabilization, and therapeutic recovery, enhancing mission readiness. Dr. Reese specializes in areas, including suicide prevention, post-traumatic stress, trauma and related neuro deficits, sexual/physical abuse and neglect, and domestic violence patterns in families and the effects on children. Dr. Reese is a Subject Matter Expert for typical child development and the maladaptive impact and effect of abuse and neglect within the Arizona Legal System, as well as Luke AFB.
Dr. Reese is passionate about supporting adults and couples in creating a new story for their lives through intentional thoughts and behaviors. Individuals do what they know, and until they learn new strategies, they tend to follow the same familial patterns of behavior. She believes in supporting each individual and couple in quieting the negative self-talk and paving a new path for success.
Dr. Reese is originally from Coastal Maine, and has lived in Arizona for nearly 14 years. She is married and has two adult sons, one adult step-daughter, and five grandchildren. She enjoys her 2 dogs, running, and loves weekend BBQs, family time, the beautiful beaches of Maine, and traveling.
Arnold Ahyuen, MBA, Military Service Coordinator
A 20-year retired Veteran of the U.S. Navy. 14-year Military Service Coordinator (MSC) with the Department of Veteran Affairs in San Diego, a
master's degree in Corporate Finance at University Redlands using his Post 9/11 G.I. Bill benefits while working full time at the VA..
Mr. Ahyuen's daily work includes assisting Veterans with online claims applications for the full array of VA benefits. He collaborates with Veteran Service Officers at Heart of Valor to navigate VA applications like VA.gov which simplifies the claim process and improves communication with the veteran's that they serve.
​
Mr. Ahyuen was born and raised in Kaneohe, Hawaii. He and his wife have been married for 27 years and have two children. In his free time Mr. Ahyuen loves to read, play golf, fish, and support local Wineries.
He is also an Independent Authorized Consultant at 101 Financial where he facilitates a Personal Finance curriculum that he successfully employs in his personal finances.
James Reese, BSCJA/M
As a ten-year Veteran of the USAF, along with a civilian focus on Law Enforcement in Texas, New Mexico and Arizona, Mr. Reese has extensive experience and passion in military and civilian law and community enhancement and support. With a Bachelor's in Criminal Justice, Mr. Reese has developed his knowledge around justice, laws, and community and public safety. Mr. Reese has worked steadfastly building strong reciprocal relationships with families within local communities.
Mr. Reese currently works for the Veteran's Administration as a Legal Administrative Specialist supporting Veterans with compensation, pension, and death benefits. With a focus on Veteran development, support, and enhancement, Mr. Reese provides the necessary support for Veterans and their families.
For more than 5 years, Mr. Reese focused on enhancing opportunities for teenagers struggling with crime and environmental deficits by overseeing the Specialized Treatment And Rehabilitation (STAR) program, which built upon the resilience of teens and their families, and platformed them for success.
Mr. Reese is originally from Nebraska, raised in Europe and has lived in Arizona for nearly 22 years. He is married and has one adult daughter and five grandchildren, along with two adult step-sons. He enjoys his 2 dogs, and loves weekend BBQs, family time, the beautiful mountains and countryside of Italy, and traveling.
Gene Sutton, Retired
Newly retired, with a lifelong passion for the outdoors, I look forward to creating exciting adventures.
While not a Vet, my immediate family has its roots in law enforcement and the U.S. Army. I guess you could say I grew up with discipline and structure.
​
"Giving back" has always been important to me, particularly at this stage of life; and how better to do so than being a part of Heart Of Valor?
​
After a career in retail management, I launched a business manufacturing and distributing fishing tackle for big game and sold that in 2004. I then pursued another passion in photography industry. I joined ThinkTank Photo as the company's Sales Manager. Within two years, I effectively doubled their sales volume and grew the U.S market from 80 retailers to over 200.
​
My wife Rebecca and I retired to Southern Oregon in 2017 and made the Rogue River our backyard. We've got a daughter and son, both growing into successful adults so we now have lots of time to pursue our other passion of travel.