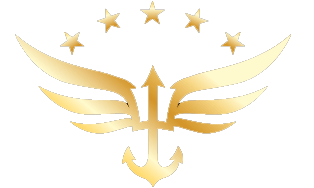 Our Vision:
Heart of Valor is inspired by the courage of our brothers and sisters who have answered the call of duty either through the military or as a first responder. We want to honor these heroes by providing memorable experiences that will offer an outlet for them to get away on the open seas and relax.
​
Every single day these unsung heroes step up for each and every one of us. Every single one of these committed and selfless individuals sign a blank check made payable to our country, our cities, and our communities. They stand for our freedom, our safety, and our peace. It's time to give back!!!!
​
We have all heard the statistic "22 A Day". Heart of Valor is committed to doing everything we can to reduce this statistic one adventure at a time.
​
Why the ocean and why fishing trips? Well, to be completely honest, when you are dealing with depression, anxiety, stress, or any other daily life challenge, it can be overwhelming and it's very easy to feel that you are alone on this journey. Our guests individual past experiences may differ but the benefit of fellowship among other warriors will prove to be a great reminder that they, in fact, ARE NOT ALONE.
​
Our organization is founded by a Disabled Navy Veteran and is dedicated to Military, Veterans, and First-Responders.
When you donate to Heart of Valor, you have the peace of mind in knowing exactly where your donation is going and exactly what it is used for. We take pride in our transparency and appreciate your support more than you know.
​
** Corporations: Please consider our organization for your tax-deductible team building, customer appreciation, or employee rewards outing.
"The sea, once it casts its spell, holds one in its net of wonder forever." Jacques Cousteau
​
​
How can you help?:
Donate to our cause!

Join us by donating for a trip to experience what we do for our heroes! Our excursions are a great get-away for team building, rewards for a job well done, or maybe just a girls or boys trip out!

Pass along our information to anyone or business that you think might be interested in a unique and fun excursion supporting a good cause.

We can always use good fishing equipment!